Two of the MobiWebApp project participants, François Daoust and Dominique Hazaël-Massieux have written a book in French, titled Relever le défi du Web mobile (taking up the mobile Web challenge) on mobile Web design and development that has just been released today.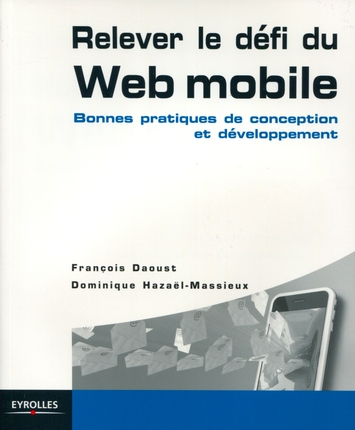 The book distillates many of the best practices available in the Mobile Web Best Practices and Mobile Web Application Best Practices, the W3C standards on mobile Web development, with plenty of practical advices and examples
Find out more on the book on its accompanying Web site.
Let us take this as an opportunity to give our best wishes to our readers!